What is a Lash Lift?
What is a Lash Lift?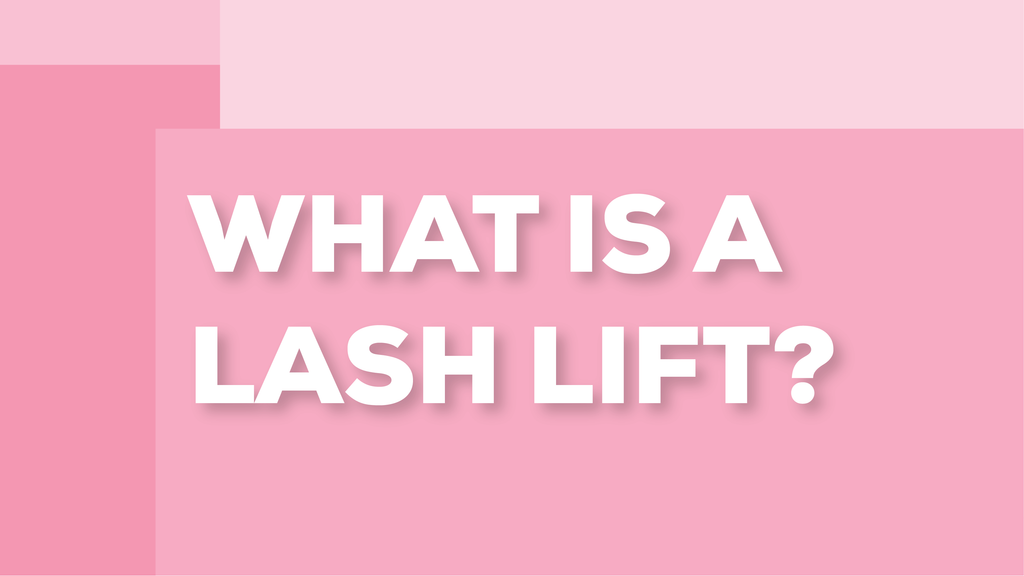 What is a Lash Lift?
A lash lift is a chemical process which lifts and sets the shape of your lashes, much like a perm. It is the hottest lash trend on the market which we and many others (influences included) are obsessed with! The treatment enhances your natural lashes by sculpting them to the desired shape to make you look and feel fantastic.
What is Bomb DUO?
Bomb DUO is our innovative a 3 step system which has been designed to give your natural lashes volume and the illusion of longer lashes. The lashes are lifted from the root and set in place over a lash shield before having the three step solutions applied to the root. Each step has its own job. Step 1 lifts the lashes from the root and sets the hairs into the desired position. Step 2 neutralizes the lifting process and finally step 3 moisturizes and nourishes the treated hairs. This treatment is a quicker and impressive alternative to semi-permanent eyelashes and will enhance your natural lashes, with little or no maintenance for weeks.
How Long Does a Lash Lift Treatment Take and How Long Does it Last?
Different brands have different timings for the treatment, some longer than others. Bomb DUO has quick processing times and most professionals have their clients in and out in under 45 minutes. The treatment will last between 4-6 weeks dependent upon each client's hair growth cycle. It is important to note that this longevity depends on how much care is taken in preserving them to ensure you maximize the time.
What Happens Post Lash Lift Treatment?
After any lash lift treatment, you should keep the treated area dry for at least 24 hours to allow the lift to set. This includes but is not limited to steamy showers, swimming, baths and saunas. Water will disrupt the lift and getting them wet will result in your lift dropping so be mindful to keep them dry! Do not apply makeup for the first 48 hours and then try to use a non-waterproof mascara from then onwards. You should also avoid oil-based makeup as this can disrupt the solution. Remember aftercare is going to be your best friend. You have just had a chemical lift and these hairs need to be properly cared for to ensure they remain healthy. We recommend a moisturizing serum like Brow & Lash  InTOXXification which will prevent your lashes from becoming brittle.
Does it Hurt to get a Lash Lift?
In short, no. When preformed correctly, this treatment is a relaxing and rejuvenating and if you do feel any pain the treatment should stop immediately. A lash pad will be placed on top of your lower lashes to protect them from the solutions and avoiding lifted lower lashes. Most clients tend to treat this eyes closed treatment as a great chance to grab a quick cat nap!
How Much Does a Lash Lift Cost?
The answer to this question varies upon lots of factors such as the salon you choose, your location and your technicians experience. The treatment cost averages around $75-$200 per treatment but remember to be mindful that you pay a little bit more for quality and we think it is definitely worth the splurge considering your eyes are such an important part of your face! Prices should be inclusive of the treatment time and solutions and there may be extra if you add on a tinting service too. 
Is it Worth it?
We think absolutely yes! You will be amazed at how much a lash lift can open up your eyes and what's better than to wake up with beautiful lashes without the need for mascara?!
Who Can Perform the Treatment?
There are lots of DIY kits on the market to keep up with the current beauty trends. However, we believe that these treatments should ONLY be performed safely by licensed estheticians and cosmetologists and those who have been trained to use the products properly. As always, it is better to be safe than sorry and you should always strive for quality rather than a quick fix!