What is Brow Lamination?
What is Brow Lamination?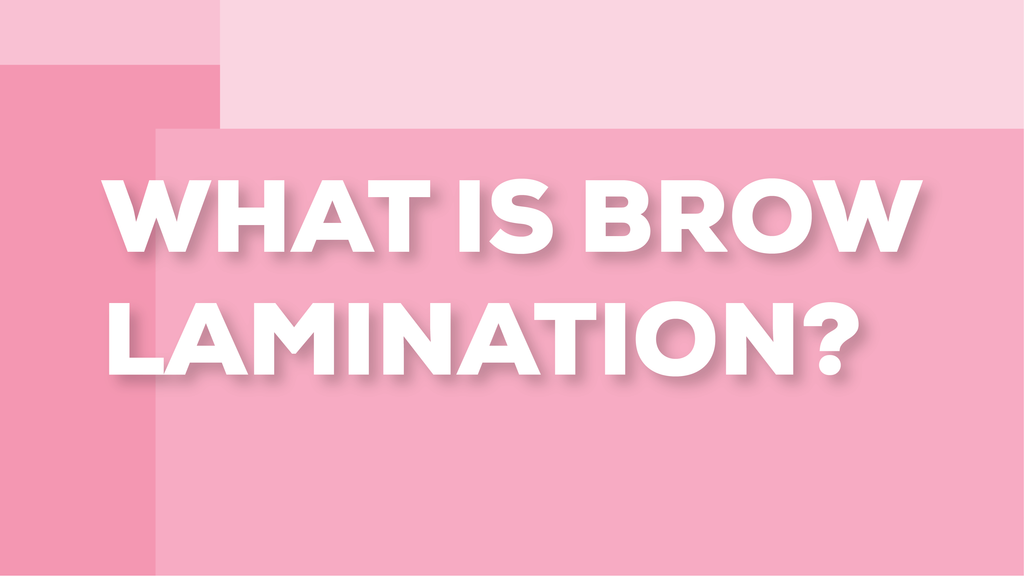 What is Brow Lamination?
Is your Instagram feed full of gorgeous looking girls with feathery, fuller, well defined brows which do not seem to have a hair out of place? Welcome to brow lamination! This is the revolutionary treatment which has taken the beauty industry by storm. Brow lamination is a chemical process which restructures the brow hairs to keep them in the desired place. It is the go to treatment to create shape, volume and fullness whist giving a sleek well-kept brow shape.
What is Brow Bomb?
Brow Bomb is our innovative 3 step system which gives brows a uniform, full eyebrow shape. Our solution, which contains a protein composition based on liquid keratin and silicone, encourages brow growth by creating a protective film around the hair. Just like Lash Bomb, our system involves 3 steps. The first step will lift and set the hairs in the desired position, the second step neutralizes the lifting solution whilst the third step moisturizes and rehydrates the treated hairs.
How Long Does a Brow Lamination Treatment Take and How Long Do the Results Last?
Just like lash lifts, each brand has a different technique to laminate the brows which means the timings differ depending upon the brand used. Our processing times are quick and do not require the use of saran wrap. Due to this, most clients who have their brows laminated with Brow Bomb are in and out of the salon within 30 minutes. Results can last between 4-8 weeks depending upon individual hair growth cycles. It is again, important to properly care for your brows to maximise the longevity of the treatment.
How Do You Care for Your Brows Post Brow Lamination Treatment?
Post treatment it is so important to listen to your technician and properly take care of your brows to keep them healthy and to maximise the longevity of the treatment. You must keep your brows dry for 24-48hrs post treatment otherwise your lift will drop. You should avoid sleeping on your front or touching your brow hairs too much. Do not apply makeup to the brow area for the first 24 hours and keep away from oil based makeup to prolong the treatment. You must brush your hairs back into place each morning and use a conditioning treatment such as Brow Toxx on your brows to keep them healthy and hydrated.
Does Brow Lamination Hurt?
Absolutely not! If you do feel any pain the treatment should be stopped immediately as this treatment is completely pain-free! Remember to scope out your technician and make sure they have the proper certification and/or licencing to perform the treatment and ALWAYS get a patch test!
How Much Does A Brow Lamination Cost?
The cost varies depending upon your technician's experience, the salon you choose and your location however prices average from $75-$200. This includes the treatment and supplies but you may choose to add on brow shaping and tinting. We definitely recommend this to get the full effect of an amazing brow lamination!
Is it Worth It?
Yes, yes and YES! We are in love with the way this treatment makes your brows look. It is versatile in the sense that you can style your brows in various ways such as brushed up or brushed down. We are constantly amazed at how you can go from having thin, unsymmetrical brows to full, defined, fluffy brows without adding any hair! How this illusion happens is almost like magic and we are here for it!
Who Can Perform the Treatment?
There are lots of DIY kits on the market to keep up with the current beauty trends. However, we believe that these treatments should ONLY be performed safely by licensed estheticians and cosmetologists and those who have been trained to use the products properly. As always, it is better to be safe than sorry and you should always strive for quality rather than a quick fix!