BROW LAMINATION AFTERCARE
A question we consistently receive from salon owners and stylists is what items to do we offer and recommend for aftercare following a brow lamination service. Our Brow Lamination Aftercare Guide will provide you with the essential information and products we share and suggest daily.
WHAT YOU SHOULD KNOW ABOUT AFTERCARE
As a professional in the beauty industry it is essential to be familiar with the proper aftercare following a treatment to the face or eyebrows. Like many other beauty services out there, one of the most important steps of a brow lamination is aftercare! How the eyebrows are cared for following a processing treatment will determine the health and longevity of the brow lamination.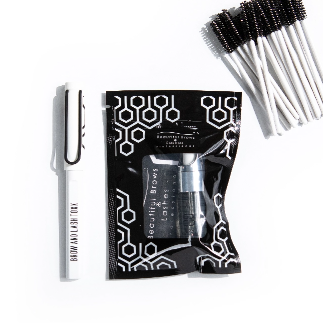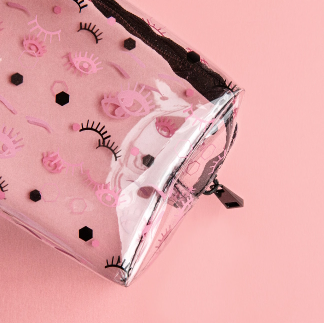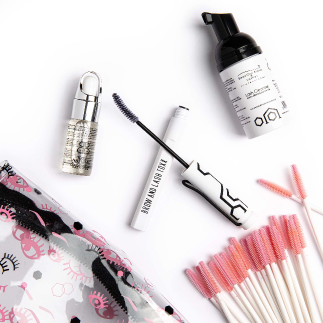 WHY AFTERCARE IS AN ESSENTIAL PART OF A BROW LAMINATION SERVICE
As stated above, aftercare is very crucial after a processing solution has been applied to the brow hairs. When the eyebrows are processed into an unnatural position, the previous moisture that was present in the hairs has been stripped away. So, by applying a nourishing product that provides moisture and nutrients to the hairs, you are directly affecting the lastingness of the brow lamination treatment for the better.
BROW LAMINATION AFTERCARE
FREQUENTLY ASKED QUESTIONS (FAQ'S)
WHY DO MY CLIENTS NEED TO PERFORM AFTERCARE FOLLOWING A BROW LAMINATION TREATMENT?
A brow lamination entails the eyebrows being safely processed into a new shape or position on the face. During this, the nutrients and moisture that is present within the brow hairs will be compromised. To keep the hairs from becoming brittle and weak, your client will need to consistently apply a nourishing agent or product to the hairs. In doing this, the brow lamination should last for the full 6-8 weeks.
WHAT AFTERCARE ITEMS SHOULD MY CLIENTS BE APPLYING?
Here at Beautiful Brows and Lashes Professional we offer a few different aftercare products to suit every client's and stylist's needs. For a more light-weight option, we recommend our Brow and Lash InTOXXification, this flexible formula is perfect for applying nightly before bed if you want to wake up with conditioned brows! Our Brow Bomb Brow Glue is a great addition to your daily makeup routine, this formula provides a stronger hold and will ensure your bold brows stay styled all day!
HOW OFTEN SHOULD MY CLIENTS BE USING AFTERCARE PRODUCTS?
We suggest applying aftercare nightly or daily to the eyebrows for optimal results. However, if your client is applying aftercare 3-4 times a week, this is enough upkeep for the eyebrows to stay healthy and happy between laminations.