How to Stay Up to Date on the Latest Eyelash Trends
How to Stay Up to Date on the Latest Eyelash Trends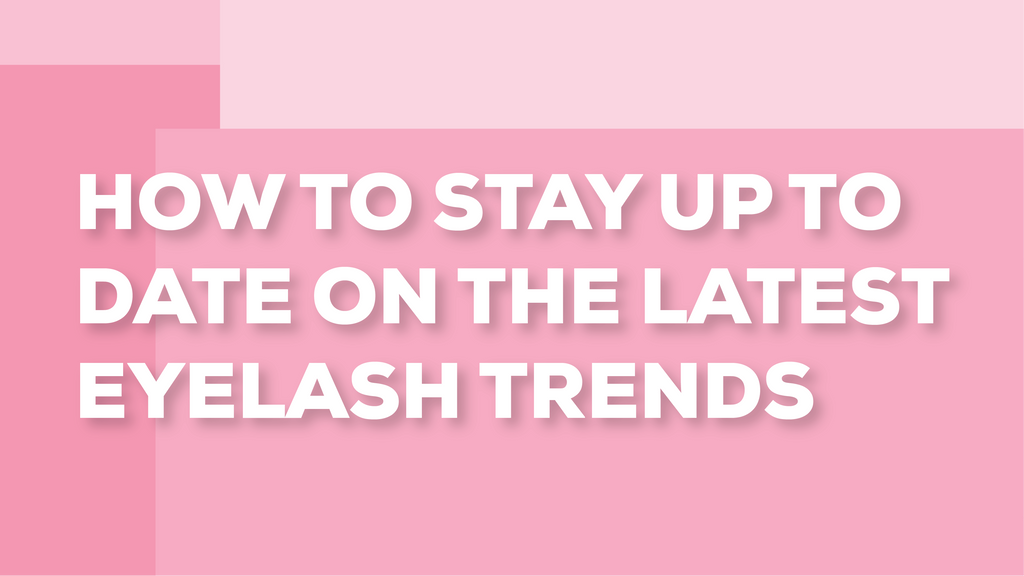 When you're a cosmetologist, the time is always right to try something new. Since brow and eyelash trends are always changing, it can be tough staying up to date. What's popular today might be "so last season" tomorrow. How's a busy beauty pro ever supposed to keep up?
The Beautiful Brows and Lashes' Industry Guide is a great place to start. Our free, downloadable guide details the latest industry trends so that beauty professionals like yourself won't be caught unaware of the coolest new fad. 
In addition to the guide, we've compiled a few other smart and creative ways to stay current on the latest eyelash trends. Read on to learn more!
1. Follow Blogs and Industry Sites
The news may not always have a lot to say about eyelash trends, but it can be worthwhile to browse popular blogs and other industry-adjacent sources of content. 
Even tuning in for Fashion Week may yield a lot of thought-provoking visuals you can use to promote your business and grow your clientele.
The majority of your favorite brands also have blogs on their websites, ourselves included. These information hubs are always reporting on the hottest eyelash trends, making them a great place to check in when you're looking for something fresh to try.
2. Stay Connected Through Social Media
The most popular beauty influencers on social media love dishing to their followers about the latest buzz products, viral styles, and eyelash trends. 
Sites like TikTok and YouTube are where a lot of these trendsetters post content. Following a few of your favorites allows you to get the latest scoops delivered right to your feed while you scroll. 
Beautician podcasts are also a stellar way to learn about eyelash trends while you work or commute to your office or salon. 
3. Attend Networking Events, Trade Shows, and Seminars
The best way to get involved with your community and share and exchange new eyelash trends is to get out there and mingle with the movers and the shakers. 
Networking events, trade shows, and seminars are all great places to talk to other professionals and learn from true industry superstars. Celebrity lash artists often make appearances or give talks at gatherings like these, especially if you live in a big city. 
Join a trade association, take professional classes, and participate in online communities—these are excellent ways to stay in the know. Many of these groups even host their own region-wide pow-wows. 
National events are also often well worth the effort if you can make the time for them.
4. People Watch! Eyelash Trends Can Be Anywhere
You never know where you'll spot the next viral eyelash trend. At the gym, at the mall, or even while you're just watching TV—everybody's got eyelashes, so scope out every single pair you run into.
Sometimes the next big trend may come totally out of left field. A saucy grandma with an astonishingly youthful sense of style? A hot new take from one of your favorite celebrities of all time? Even your own eyelashes may compel you to try something new. Look in the mirror, check out your friends, and think about what unique features might help each face shine.
Don't Miss Out! Discover the Top Eyelash Trends of 2023
Part of why we love the beauty industry is because it never stops evolving—and that's exciting! We love predicting what's about to set the fashion world on fire, and all the changes mean we're never lacking inspiration. 
Our industry guides can help you unlock your brand's hidden potential by diving into the most popular ways to groom, style, and enhance your clients' lashes. You'll find courses on timeless classics like brow lamination as well as novel ways to expand your current menu of services. 
Get a jump start on all the trends 2023 has in store. Shop our
professional lash supplies
today.