BB&L Blog
BB&L Blog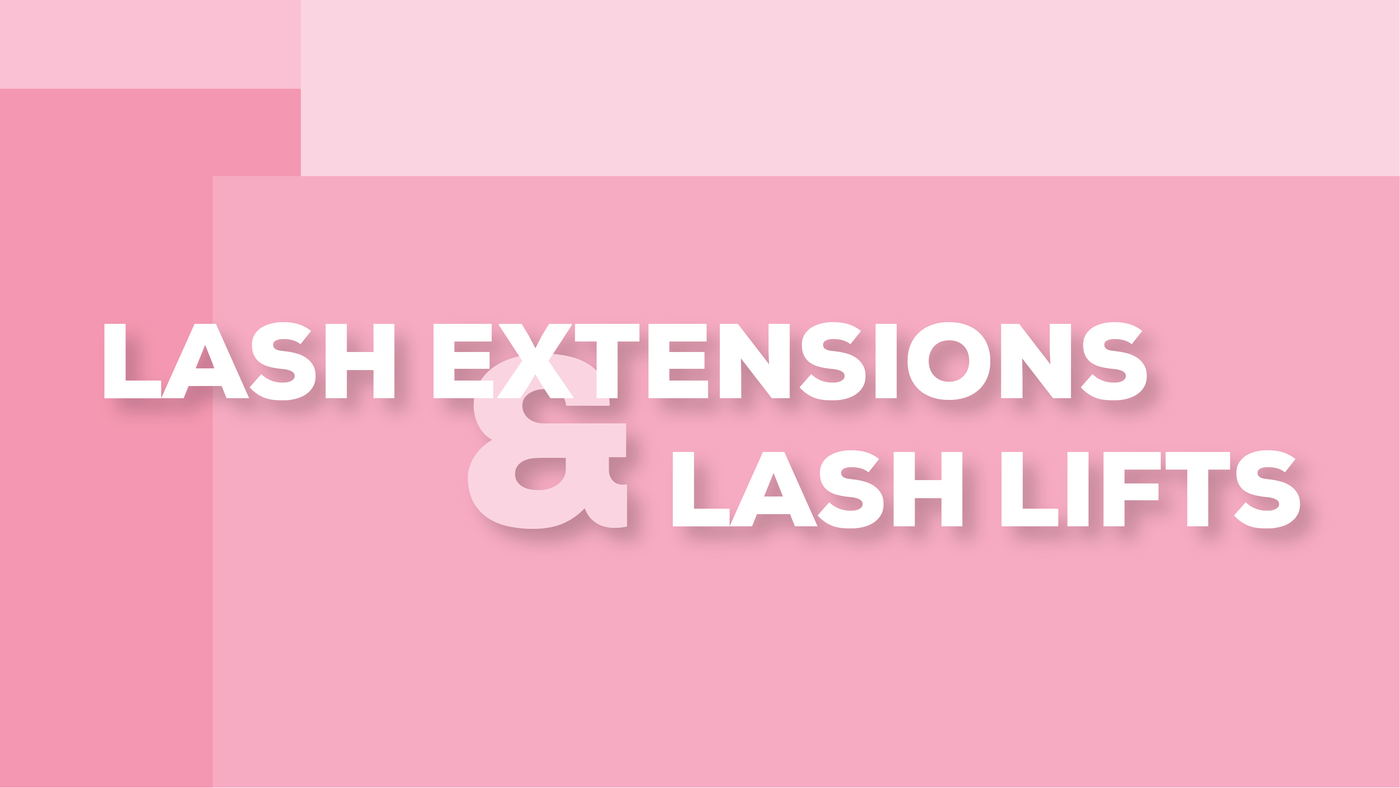 The Difference Between Lash Extensions and a Lash Lift 2
Are you considering getting your lashes done? Before you go, it's a good idea to know the difference between a lash lift and a lash extension. Understanding the differences might just affect which one you go with! 
If you're an esthetician trying to determine what services to offer, this could be helpful for you as well.
In this guide, we will break down the differences between these two services for you.
Lash Extensions
Lash extensions use small individual lash pieces and attach them directly to your own lashes. Rather than simply adding a solution to your lashes to lift them up, you are adding lash pieces with glue.
The glue used for this process is medical-grade and long-lasting. Each lash piece for the extension is applied one single piece at a time. This process can be pretty involved and it's tailored to the look you are going for. Since it's attached to your natural lashes and made to give you longer, fuller lashes, it can take some major time to complete.
Initial eyelash extensions could take a full 2 hours to finish up.
In general, lash extensions have a more dramatic finish to them but that is not necessarily always the case.
Lash Lifts
A lash lift is a different approach to boosting your lashes. With the lash lift process, your lashes are treated with a solution like the Lash Bomb that is designed to fluff up your lashes to make them look longer and fuller at the same time.
Lash lifts can also be done in your own way, whether you want length or you want fullness, or perhaps even both. The formula will curl the lashes up and tint them just slightly to enhance the look.
The lash lift process doesn't take quite as long as a lash extension. This process will generally only take about an hour. Your lashes will look full and longer but the end result is not quite as dramatic as extensions tend to be.
Neither process is just like applying strip lashes so keep that in mind as well.
Which One Do You Need?
There are certain advantages to both of these processes so it really just depends on what you want to happen.
Lash lifts are known for looking more natural overall while still making your lashes stand out. They take less time to complete and they are great for covering up any potential imperfections that your natural lashes might have. They tend to be low maintenance and last somewhere around 8-12 weeks.
The only downside is they may not work as well on really short lashes.
Lash extensions are also low maintenance to some extent. You will have to have regular (monthly) treatments to keep them fresh, though. These are dramatic and will draw people's attention every single time. Lash extensions are really only as good as the person applying them so be sure you choose someone who is talented and experienced in working with extensions.
There you have it! The differences are slight but they do matter. Which one will you go with?