Lash Shields vs Lash Rods: Which is Better?
Lash Shields vs Lash Rods: Which is Better?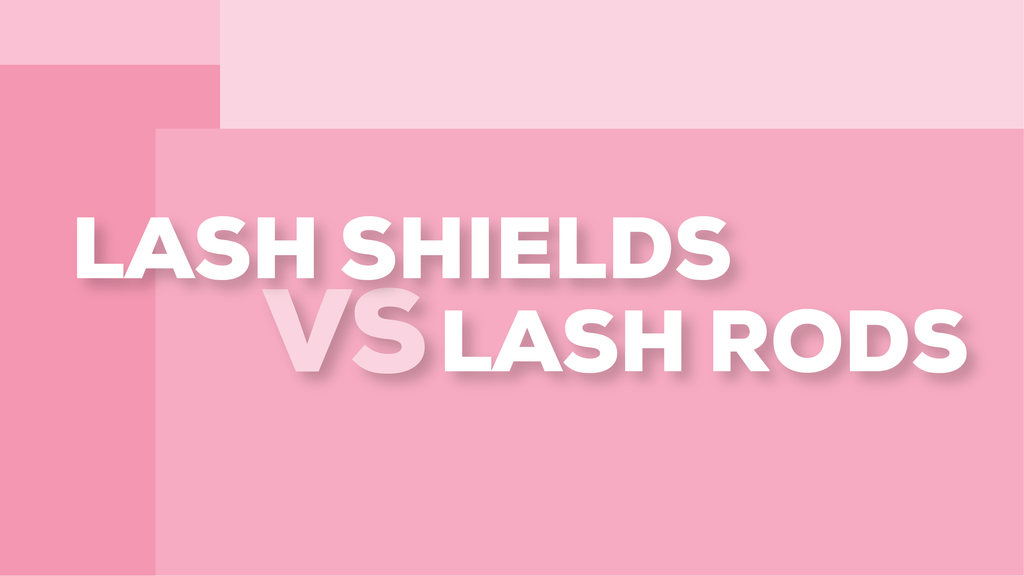 Lash Shields Vs. Lash Rods
Many lash technicians take one side of the argument when it comes to choosing lash shields or lash rods.
But the truth is that you really should plan to stock both!
When you're working on a customer's lashes, the whole point is to tailor the experience to their needs but also to their desired outcome, right?
With that in mind, if you have both lash shields and lash rods available, you're prepared for any customer that sits in your chair.
Now – these two items do serve a different purpose in the end so let's check it out.
Lash Shields
Lash shields are designed to provide the lash an "L" shaped curl. That curl is meant to be dramatic and it is perfect for long lash effects. The shield gives you a direct lift at the root of the lash, hence the "L" shaped curl.
When to Use Lash Shields
Lash shields are perfect for long lashes or when you want a dramatic lash effect. They work well for clients who perhaps have hooded eyes or perhaps skin laxity when the lash comes up and over the person's lid.
Shields are used for lift in the lash but they do add curl as you go up in sizes so this could be another factor to consider as well.
If your client has shorter lashes and wants a more dramatic or longer lash, choose a shield. If your client has a hooded eye or deep set eyes, you probably will want to use shields.
If you're just not sure about shields because you don't feel as comfortable with them, just know that they can be pretty forgiving when it comes to measuring

Lash Rods
Lash rods are generally used for a more natural look, although they can be dramatic too. Rods typically give a "C" or even a "D" curl. Rods are used more for the curl and less for the lift of the lash.
When to Use Lash Rods
Lash rods work great for short lashes or a client who wants a natural, curled lash that is not quite as dramatic. These are perfect for displaying a rounded, natural curl that is gentle. They can be sized to be dramatic but that is typically not the focus.
These are popular for more mature clients who want to add a little something to their lashes but they don't want them to be overbearing in nature. Rods tend to be the most popular go-to solution and are often considered suitable for just about everyone.

What Will It Be?
In the end, you really should have both shields and rods available and you should have them both in all or at least varying sizes. Having an assortment on hand will allow you to use whatever will work best for your client and give them the beautiful lashes that they are looking for!
The truth is, both rods and shields can be incredibly beautiful. They can both look natural or add drama. It depends on the client and the size that you are using.