How to Stand Out in the Beauty Industry
How to Stand Out in the Beauty Industry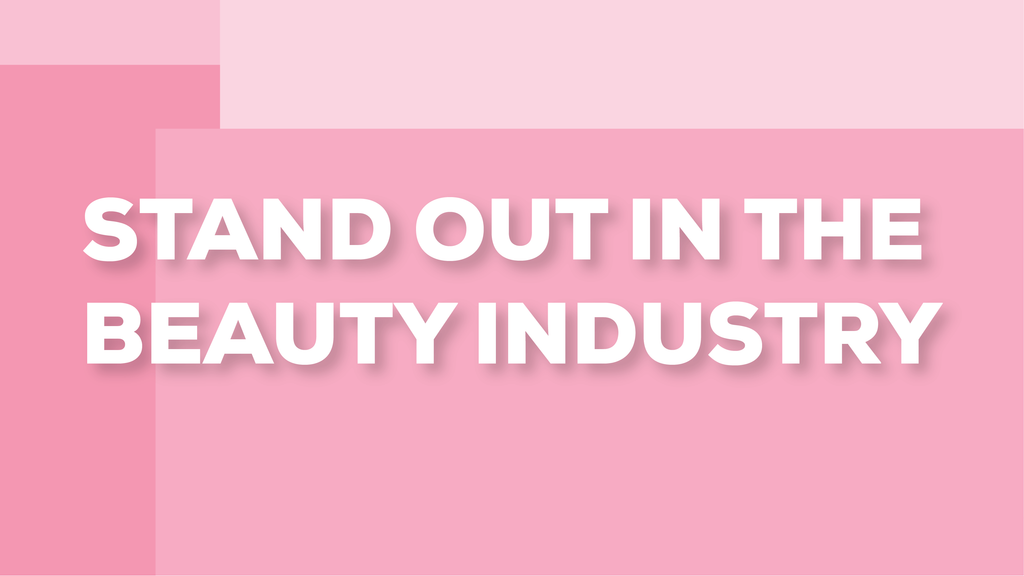 There are plenty of fish in the sea when it comes to the beauty industry. It seems like every day more and more people join the industry, bringing you yet another competitor.
Perhaps you are one of those new people joining the industry and you deserve a chance to prove what you can do! The best way to be successful in the beauty industry is to find a way to really stand out.
Check out these 5 tips for standing out in the beauty industry.
1.   Stay on Trend
The trends are constantly changing. This means that you have to be able to keep up with those trends in order to stay relevant and stay in front of people looking for the trends. What you are doing today might no longer be popular tomorrow.
Make the effort to stay educated about up and coming trends and learn how you can use those in your business. Be prepared when a client sits in your chair and asks for that "new" trendy style.
2.   Find Your Niche
Chances are you have a couple of things that you are either the most interested in or really good at. While you can certainly offer other services, find these things that can be your niche that you really hone in on.
Maybe you will stick to lash lifts or brow laminations. Maybe you prefer to stick to waxing or hair styling. It's totally up to you but when you choose that focus, or that niche, build on that for your target audience.
Build your brand around your niche so you have something that you are known for.
3.   Get to Networking
One of the best ways to stand out in the crowd is networking. There are plenty of ways to network in the beauty industry if you are willing to take the time to do so.
Here are a few tips.
Be active on social media platforms. Instagram is great for beauty industry networking.
Get involved in your community.
Attend conventions, expos, and similar events.
Find ways to get your name out there.
 These are just a few things you can do. Find the resources in and around you to get your name heard but also make yourself present. People will start to recognize you.
4.   Never Stop Learning
You may be an expert but here's the thing. The best experts are always learning. There is always something you can do to learn more or improve your skills. Be the professional in the beauty industry that believes you can always learn something new.
This is something you do on your own behind the scenes. However, we strongly believe educating yourself and building on your foundation is one of the best ways to stand out in the beauty industry.
5.   Show Integrity
Finally, people make mistakes. The question is really how will you respond when a mistake is made? If you show good business practices and integrity in your work, this will most certainly make you stand out in the industry.
Sometimes, reputation really is everything.
Wrapping Up
If you want to truly stand out in the beauty industry, take a look at these 5 tips and wrap them all together. You want to be yourself and be able to represent what you can do but don't forget to make sure other people know your capabilities!