Pregnancy & Lash Lifting: Is it Safe?
Pregnancy & Lash Lifting: Is it Safe?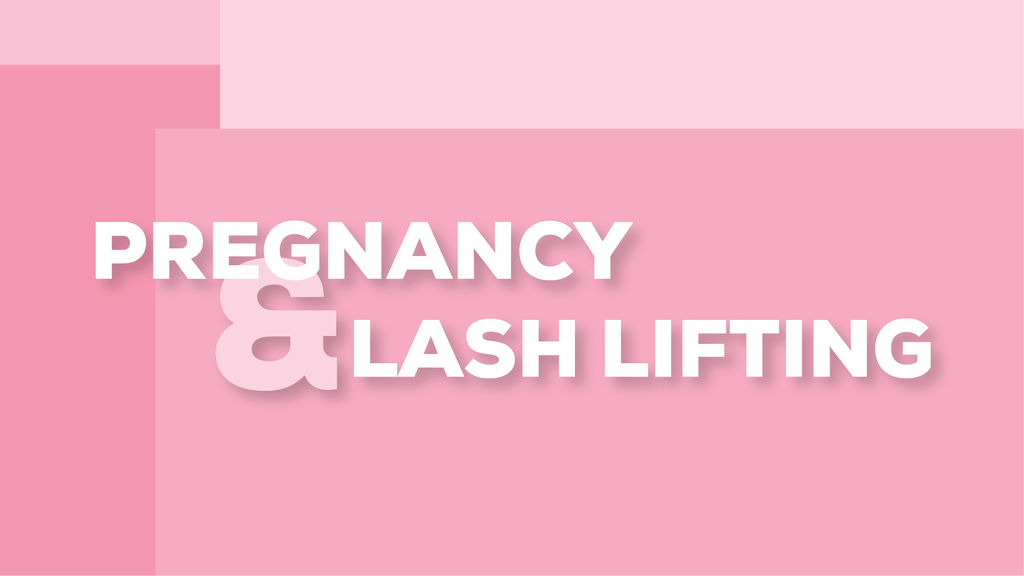 Being pregnant can be challenging enough. There are so many do's and don'ts to consider throughout pregnancy and it's sometimes very challenging to know what you are or are not allowed to do. 
As women, we often have our routines for beauty and unfortunately, many of those things are not recommended for use when you are pregnant. 
One of the most common questions about pregnancy and our products is whether or not a woman can get a lash lift during pregnancy. 
While we would love to tell you to continue your normal beauty routine, the truth is that our lifting products (and most beauty products out there) have not been officially tested on pregnant or breast feeding women. 
Lash Lift Risks
In general, lash lifts are considered to be very low risk procedures. However, the challenge occurs when you consider that a woman's body undergoes massive changes when experience pregnancy. 
A pregnant woman experiences hormonal and emotional changes as well as physical changes and it is up to them to nurture and care for that beautiful life inside. While it might seem like getting your lash lift is no big deal, sometimes it simply isn't worth the risk. 
You will find sources that tell you there is no harm in continuing lash lifts once you've passed the first trimester. Ultimately, the decision is up to you. We simply don't recommend it. Our recommendation is based on taking the utmost care to the changes that a pregnant woman may be facing and not placing the woman or their baby at risk! 
Here are some of the most basic possible risks for lash lifts, not considering pregnancy. 
Over-curled lashes
Lashes too straight
Chemical irritation
Infections
Damaged natural lashes 
Our Lash Bombs are designed to keep your eye and your natural lashes healthy but because there are chemicals and you're in the hands of varying professionals, the results are not always perfect. 
Always choose a skilled professional that you trust. It's a good idea to check you their work and be sure they have a track record of success. Look for skills and training to know they have done the procedure before. 
If you are pregnant and still considering a lash lift, you may want to wait. Otherwise, we do recommend at least having a conversation with your doctor to err on the side of caution. 
Always play it safe - your lashes will be waiting when you are ready!